Beginners Guide
to Bike
Maintenance

How long you can enjoy your bike is decided not just by the quality of the product and bike parts, but also in the way you treat it. Here are a few easy maintenance tips you can do to start taking care of your bike, so every ride is your best!
The Best Bike Maintenance Tips
We all love the thrill of riding, but there is nothing worse than being stopped in your tracks due to poor bike maintenance. Keeping your bike in tip-top shape enhances your bike's performance and also extends its life. Putting the effort into the maintenance of your bike now could save you a small fortune in the long run. While you might think it's just a matter of keeping your tyres inflated and the wheels turning, there are lots of different parts you need to keep an eye on to make sure you're cycling safely. From keeping the frame in good nick and checking the cables for wear, to testing the brake lever and running through all the gears - there are lots of ways to make sure your bike is in tip-top condition. Here are our top tips for keeping your bike in peak condition, approved by Lily Beaven, Director of Nottingham-based bike collective, Women in Tandem. We've also included our team's tips on how to manage the transition from winter and how to get your bike ready for spring.
Get The Best Bike Tools
Before you can crack on with keeping your bike in tip-top condition, make sure you've got all the tools you need to keep your bike in shape. A multitool will be your best friend as it will have a tool for more or less everything on your bike, plus it can easily be packed away in a pocket or in a saddlebag.
Invest in a floor pump with a pressure gauge as this will make your life a lot easier for those times your bike gets a flat tyre. A floor pump makes it much easier and less labour-intensive to pump up your tyres, while the pressure gauge lets you know how much air is in your tyres to help avoid over or underfilling.
Spare inner tubes, tyre levers and a compact pump are a must if you're heading out, especially on your own. We recommend you carry at least one spare inner tube as well as a puncture repair kit, so if you do encounter a puncture, you won't find yourself stranded.
Visual Bike Maintenance Check
Whether your bike has been in storage over winter or in full use on the trails, giving it a good once-over with your eyes to spot any issues is always a good place to start.
Any obvious problems - we're talking flat tyres, loose spokes, rusted metal or bent wheel rims - will obviously need to be repaired first. You can visit your local bike shop, or look up guides online for how to fix certain issues. Get yourself a good set of bike maintenance tools and you'll be up and running in no time.
Transitioning from winter to spring can be tough for the best of us - adjusting to new temperatures, changing weather patterns, longer days, and a changing wardrobe. Ok, while your bike might not have to worry about getting the shorts and t-shirts down from the loft, there are still lots of seasonal maintenance tips for cyclists to bear in mind. Whether you've been precariously pedalling all throughout winter or are getting your cycle out of storage for the season, you'll need to give it a good visual check.
Do A Bike 'ABC' Safety Check
As a general rule before you head out, you should always check your ABCs – air, brakes, and chain. Spend a few moments on a quick safety check to give yourself peace of mind before every ride.
Always check to see if you have enough air in your tyres before heading out – there is nothing worse than getting out of the door and realising one of your tyres is a bit soft.
Make sure your brakes are clean and free of dirt. Keep them free from any oils or lubricants which could interfere with your stopping time. If you're using rim brakes make sure they haven't been knocked and there is space between the pad and your wheel – no one needs that extra resistance when riding!
Like the rest of your bike, your chain should also be free from any dirt and grime that can build up over time. Your chain and derailleur are the hardest working components on your bike so it's important to give them some extra love and attention, making sure they are clean and well-oiled.
Bike Cleaning 101
One of the easiest ways to keep your bike in tip-top shape - keep it clean! Certain areas of your bike (wheels, chain, derailleur, gears) attract dirt like a magnet. We suggest doing a bike clean after almost every ride, especially after a particularly muddy or wet day. You don't need an abundance of products - some dish soap, a sponge and a brush will easily do the job. Make sure to dry your bike after giving it a clean to avoid any components rusting.
For mountain bike and road bike maintenance, you can probably make do with a good hose down of the bike frame to remove any dust, dirt and grime. You can use an old toothbrush to remove any stubborn bits of dirt from smaller, harder-to-reach areas too. If you're working with an electric bike, you'll need to make sure to carefully clean around the e-bike battery to avoid damage. Learn more in our electric bike maintenance guide
Learn How To Fix a Flat Tyre
Knowing how to fix a flat tyre is one of the top things you should know when starting out in cycling. We've all gone out with no spare inner tubes or idea on how to fix a flat and we've had to call a friend to come and pick us up. So, we'll save you the embarrassment of calling your mate – here's how to fix a flat bike tyre:
Remove your punctured wheel, grab your tire leavers and scoop around the perimeter of your tyre, only removing one side.

Find and remove the source of the flat (this could be a nail, thorn, a piece of glass etc.)

Install the tube, adding a small amount of air.

Install the tyre and add the rest of the air. After a few more pumps, check that the tyre is seated on the rim and the inner tube is not exposed.

Install the wheel and you are good to go!
Of course, you can visit your local bike shop for help should you find yourself with a flat. Or, check out the video below to see how changing an inner tube is done.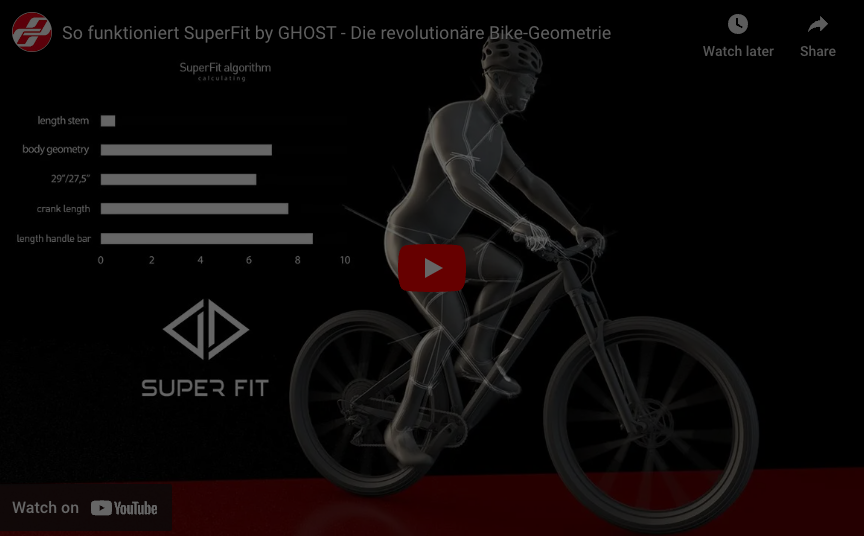 Get The Right Tyre Pressure For Your Bike
It's so important to have the correct tyre pressure. Not only does the correct pressure make your rides easier and more comfortable, but it can actually help prevent punctures too. You're probably going to need to add a bit of air to your tyres to get them back fighting fit after winter rides.
Invest in a good quality, reliable bike pump to make refilling easy, and check your tyre manufacturer's manual or website to double-check the recommended air pressure, if it's not written on the tyre itself.
Check The Brake Pads
Make sure you're regularly checking the brake performance. Pull the brake levers and make sure they're engaged with the brake pads on both sides of the tyre. If they're pulling too much, use the barrel adjuster to unscrew it slightly, and test again. You'll also need to check the brake caliper and the brake cable - if it's worn or you can find nicks on the surface of the cable housing, it's time to replace it. This is also the case with brake pads, which should be replaced at the sign of wear.
Checking the brake pads is one of the most important parts of any bike maintenance activity, and is absolutely essential when you're gearing up for riding in the spring after a lot of cycling through wintery and wet conditions. Though it depends on how much you use your bike (and brakes), a generally good rule of thumb is to check brake pads a couple of times a year.
Test The Bike Chain
You can check your chain tension by pressing on the top - it should only move around a quarter of an inch. If it moves more than that, it needs replacing, as loose chains can come loose entirely, and could cause serious injury. It's also worth noting that your bike chain will tend to stretch from general wear and tear, so make sure it's properly tightened, and replace it when it gets too loose.
Unfortunately, you don't just need to worry about your bike chain being too loose - you also need to make sure it's not too tight! It's vital to have proper tension in the chain, or else it can damage the bike gears. If the chain is too tight for your bike, you'll need to loosen the rear wheel nuts and pull back.
Check The Wheel Spokes
Something people often forget in bike maintenance is the spokes. They don't need lots of maintenance, but it's a good idea to periodically check they're all tight so they work properly to keep your wheels straight. We tend to recommend checking the spokes every few months just to make sure they're all in the right place. Make sure not to overtighten! Get yourself a spoke wrench and make sure it's the right size for your bike.
Lubricate The Bike
Keeping your bike properly lubricated is vital for everything from braking performance to preventing rust. Use a dry lubricant on parts like the chain rings (front gears), rear cog gears, crankset and chain. You can get a specific chain lube, and you'll just need to apply a few drops to get the chain sliding smoothly and back to normal. Whether you're using dry lube or something else, make sure to wipe away any excess lubricant before you set out.
Cycling Safety Check
It's always a good idea to check all your safety equipment before every cycle. Even if you don't plan to be riding in the dark, make sure you've got a working set of bike lights to use, and it's also a good idea to give everything else (such as your bike helmet and any protective cycling clothing) a quick check to make sure it's there if you need it.
Take a Bike Maintenance Class
The best way to learn is to have a go yourself. Here you can get hands on experience with the guidance of an expert to walk you through some basic skills.
Taking part in a class can give you a confidence boost in your mechanical abilities, enabling you to feel safer and more confident when out on your bike. Here's an idea of what you can expect during a class with Nottingham based Women in Tandem:
Bike Safety Checks

Puncture Repair

Tyre Assessment

Setting up your bike for maximum comfort and efficiency
Additional Extras (depending on speed and size of the group)
Oiling and cleaning the chain

Lubricating cables

Roadside basic brake and gear adjustments

Effective use of gears
If you do decide to take a maintenance course, don't forget to bring your bike along and to wear clothes that you don't mind getting mucky.
Looking for ideas on where to go, or after more tips for bike maintenance? Head to our cycling inspiration hub.
After a new bike? Check out our buying guides for expert tips:
Bike Comparison (0)
Add another bike to the compare tool to enable a comparison. You can compare up to 3 bikes.